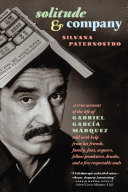 $37.00
NZD
Category: Literary Biography
Prize-winning journalist SILVANA PATERNOSTRO grew up in Barranquilla, Colombia, home to Garcia Marquez's fabled literary group, La Cueva. In 1999, she was selected by Time/CNN as one of "Fifty Latin American Leaders for the Millennium," and is the author of In the Land of God and Man, nominated for the PEN/Martha Albrand Award, and My Colombian War. A frequent contributor to English and Spanish publications including the New York Times, the Paris Review, the New York Review of Books, Vogue, and El Malpensante and Gatopardo, she lives between New York City and Colombia. Translator EDITH GROSSMAN is one of the most renowned Spanish-to-English translators of our time. In addition to translating seven of Gabriel Garcia Marquez's novels, including Love in the Time of Cholera and Memories of My Melancholy Whores, she has translated works by Miguel de Cervantes, Mario Vargas Llosa, and Ariel Dorfman, to name a few. A member of the American Academy of Arts and Sciences, she is the recipient of a Guggenheim Fellowship, a PEN Ralph Manheim Medal, an Independent Foreign Fiction Prize, and many other awards and honors. She teaches at Columbia University in New York Cit ...Show more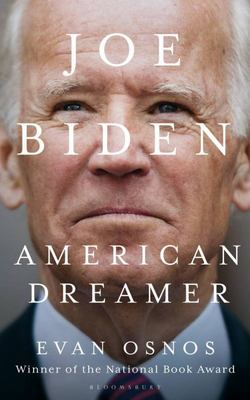 $33.00
NZD
Category: General Biography
A concise, brilliant and incisive examination of Democratic nominee Joe Biden and his lifelong quest for the presidency This definitive history of Joe Biden tells the poignant story of the man – both his life in politics and the series of personal tragedies that have marked him – drawing on extensive co nversations with Biden himself from his time at the Whitehouse to his home during the COVID-19 pandemic, as well as interviews with President Barack Obama, Cory Booker, Amy Klobuchar and some of the biggest names in American politics. Blending up-close journalism with broader context, award-winning New Yorker journalist Evan Osnos illuminates the life of Joe Biden and captures the characters and meaning of an extraordinary presidential election. In his nuanced portrait, Biden emerges as flawed, yet resolute, and tempered by the flame of tragedy – a man who just may be uncannily suited for his moment in history… ...Show more
$40.00
NZD
Category: NZ biography
This book is about my making sense here, of my becoming and being Pakeha. Every Pakeha becomes a Pakeha in their own way, finding her or his own meaning for that Maori word. This is the story of what it means to me. I have written this book for Pakeha - and other New Zealanders - curious about their sen se of identity and about the ambivalences we Pakeha often experience in our relationships with Maori. A timely and perceptive memoir from award-winning author and academic Alison Jones. As questions of identity come to the fore once more in New Zealand, this frank and humane account of a life spent traversing Pakeha and Maori worlds offers important insights into our shared life on these islands.       Author Biography: Alison Jones is an educational researcher and a Professor in Te Puna Wananga, the School of Maori and Indigenous Education at the University of Auckland. Her first book with Kuni Kaa Jenkins, He Korero: Words Between Us - First Maori-Pakeha Conversations on Paper (Huia, 2011), won the Nga Kupu Ora Maori Book Awards, the PANZ Book Design Award, and the Best Book in Higher Education Publishing (Copyright Licensing New Zealand) in 2012. Tuai: A Traveller in Two Worlds, co-authored with Kuni Kaa Jenkins, won best illustrated nonfiction book at the 2018 Ockham New Zealand Book Awards. ...Show more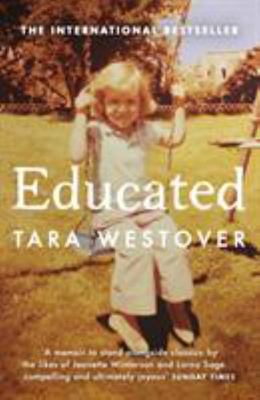 $28.00
NZD
Category: General Biography | Reading Level: very good
'Educated is a remarkable memoir of a young woman raised in a survivalist family in Idaho who strives for education while still showing great understanding and love for the world she leaves behind.' - BARACK OBAMA Tara Westover grew up preparing for the End of Days, watching for the sun to darken, for t he moon to drip as if with blood. She spent her summers bottling peaches and her winters rotating emergency supplies, hoping that when the World of Men failed, her family would continue on, unaffected. She hadn't been registered for a birth certificate. She had no school records because she'd never set foot in a classroom, and no medical records because her father didn't believe in doctors or hospitals. According to the state and federal government, she didn't exist. As she grew older, her father became more radical, and her brother, more violent. At sixteen Tara decided to educate herself. Her struggle for knowledge would take her far from her Idaho mountains, over oceans and across continents, to Harvard and to Cambridge. Only then would she wonder if she'd travelled too far. If there was still a way home. EDUCATED is an account of the struggle for self-invention. It is a tale of fierce family loyalty, and of the grief that comes with the severing of the closest of ties. With the acute insight that distinguishes all great writers, from her singular experience Westover has crafted a universal coming-of-age story that gets to the heart of what an education is and what it offers: the perspective to see one's life through new eyes, and the will to change it. Shortlisted for the 2018 BAMB Readers' Awards · Recommended as a summer read by Antony Beevor, India Knight, Blake Morrison and Nina Stibbe 'A memoir to stand alongside classics by the likes of Jeanette Winterson and Lorna Sage ... a compelling and ultimately joyous account of self-determination' - Sunday Times ...Show more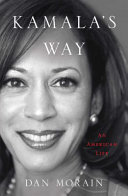 $35.60
NZD
Category: Biography
Synopsis coming soon.......
$28.00
NZD
Category: General Biography
THE AWARDWINNING, INTERNATIONAL BESTSELLER'The Choice is a gift to humanity. One of those rare and eternal stories that you don't want to end and that leave you forever changed' DESMOND TUTU, Nobel Peace Prize LaureateIn 1944, sixteen-year-old Edith Eger was sent to Auschwitz. There she endured unimagin able experiences, including being made to dance for the infamous Josef Mengele. Over the coming months, Edith?s bravery helped her sister to survive, and led to her bunkmates rescuing her during a death march. When their camp was finally liberated, Edith was pulled from a pile of bodies, barely alive.In The Choice, Dr Edith Eger shares her experience of the Holocaust and the remarkable stories of those she has helped ever since. Today, she is an internationally acclaimed psychologist whose patients include survivors of abuse and soldiers suffering from PTSD. She explains how many of us live within a mind that has become a prison, and shows how freedom becomes possible once we confront our suffering.Like Viktor Frankl?s Man?s Search for Meaning, but exceptional in its own right, The Choice is life changing. Warm, compassionate and infinitely wise, it is a profound examination of the human spirit, and our capacity to heal. ...Show more
$38.00
NZD
Category: NZ biography
Brave, explosive, and thought-provoking, this is a powerful memoir. 'It's material, make a story out of it,' was the mantra Charlotte Grimshaw grew up with in her literary family. But when her life suddenly turned upside-down, she needed to re-examine the reality of that material. The more she delved i nto her memories, the more the real characters in her life seemed to object. So what was the truth of 'a whole life lived in fiction'? This is a vivid account of a New Zealand upbringing, where rebellion was encouraged, where trouble and tragedy lay ahead. It looks beyond the public face to the 'messy reality of family life - and much more'. ...Show more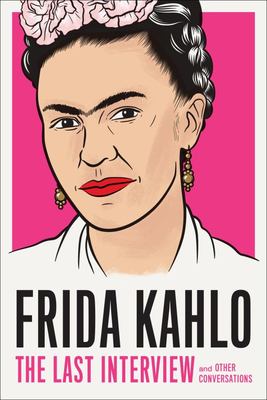 $37.00
NZD
Category: General Biography | Series: The\Last Interview Ser.
Frida Kahlo is now an icon. In the decades since her death, Kahlo has been celebrated as a proto-feminist, a misunderstood genius, and a leftist hero, but during her lifetime most knew her as ... Diego Rivera's wife. Featuring conversations with American scholar and Marxist, Bertram D. Wolfe, and art cr itic Raquel Tibol, this collection shows an artist undervalued, but also a woman in control of her image. From her timid beginnings after her first solo show, to a woman who confidently states that she is her only influence, the many faces of Kahlo presented here clearly show us the woman behind the "Fridamania" we know today. ...Show more
$30.00
NZD
Category: General Biography
Now in paperback featuring a new introduction by Michelle Obama, a letter from the author to her younger self, and a book club guide with 20 discussion questions and a 5-question Q&A, the intimate, powerful, and inspiring memoir by the former First Lady of the United StatesThe No. 1 BestsellerBritis h Book Awards, Non-Fiction Book of the YearThe Sunday Times, Memoir of the YearBooks of the Year- The Times, Observer, Guardian, Evenings StandardIn her memoir, a work of deep reflection and mesmerizing storytelling, Michelle Obama invites readers into her world, chronicling the experiences that have shaped her - from her childhood on the South Side of Chicago to her years as an executive balancing the demands of motherhood and work, to her time spent at the world's most famous address. With unerring honesty and lively wit, she describes her triumphs and her disappointments, both public and private, telling her full story as she has lived it - in her own words and on her own terms.Warm, wise, and revelatory, Becoming is the deeply personal reckoning of a woman of soul and substance who has steadily defied expectations - and whose story inspires us to do the same. ...Show more
$46.00
NZD
Category: Music Biography
A revelatory memoir by rock icon and legendary guitarist Peter Frampton.Do You Feel Like I Do? is the incredible story of Peter Frampton's positively resilient life and career told in his own words for the first time. His monu-mental album Frampton Comes Alive spawned three top-twenty singles and sold e ight million copies the year it was released (more than seventeen million to date), and it was inducted into the Grammy Hall of Fame in January 2020.Frampton was on a path to stardom from an early age, first as the lead singer and guitarist of the Herd and then as cofounder -- along with Steve Marriott -- of one of the first supergroups, Humble Pie. Frampton was part of a tight-knit collective of British '60s musicians with close ties to the Rolling Stones, the Beatles, and the Who. This led to Frampton playing on George Harrison's solo debut, All Things Must Pass, as well as to Ringo Starr and Billy Preston appearing on Frampton's own solo debut. By age twenty-two, Frampton was touring incessantly and finding new sounds with the talk box, which would become his signature guitar effect.Frampton remembers his enduring friendship with David Bowie. Growing up as schoolmates, crossing paths throughout their careers, and playing together on the Glass Spider Tour, the two developed an unshakable bond. Frampton also shares fascinating stories of his collaborative work with Harry Nilsson, Stevie Wonder, B. B. King, and members of Pearl Jam. He reveals both the blessing and curse of Frampton Comes Alive , opening up about becoming the cover boy he never wanted to be, his overcoming sub-stance abuse, and how he has continued to play and pour his heart into his music despite an inflammatory muscle disease and his retirement from the road.Peppered throughout his narrative is the story of his favorite guitar, the Phenix, which he thought he'd lost in a fiery plane crash in 1980. But in 2011, it mysteriously showed up again -- saved from the wreckage. Frampton tells of that unlikely reunion here in full for the first time, and why the miraculous reappearance is emblematic of his life and career as a quintessential artist. ...Show more
$28.00
NZD
Category: General Biography
David Sedaris plays in the snow with his sisters. He goes on vacation with his family. He gets a job selling drinks. He attends his brother's wedding. He mops his sister's floor. He gives directions to a lost traveller. He eats a hamburger. He has his blood sugar tested. It all sounds so normal, doesn't it? In his new book David Sedaris lifts the corner of ordinary life, revealing the absurdity teeming below its surface. His world is alive with obscure desires and hidden motives - a world where forgiveness is automatic and an argument can be the highest form of love. DRESS YOUR FAMILY IN CORDUROY AND DENIM finds one of the wittiest and most original writers at work today at the peak of his form. ...Show more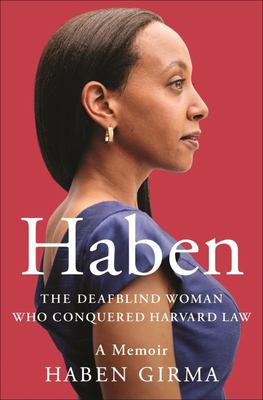 $27.99
NZD
Category: General Biography
"This autobiography by a millennial Helen Keller teems with grace and grit." -- O, The Oprah Magazine"A profoundly important memoir." -- The Times** As featured in The Wall Street Journal, People, and on The TODAY Show ** A New York Times "New & Noteworthy" Pick ** An O Magazine "Book of the Month" Pick ** A Publishers Weekly Bestseller **The incredible life story of Haben Girma, the first Deafblind graduate of Harvard Law School, and her amazing journey from isolation to the world stage.Haben grew up spending summers with her family in the enchanting Eritrean city of Asmara. There, she discovered courage as she faced off against a bull she couldn't see, and found in herself an abiding strength as she absorbed her parents' harrowing experiences during Eritrea's thirty-year war with Ethiopia. Their refugee story inspired her to embark on a quest for knowledge, traveling the world in search of the secret to belonging. She explored numerous fascinating places, including Mali, where she helped build a school under the scorching Saharan sun. Her many adventures over the years range from the hair-raising to the hilarious.   Haben defines disability as an opportunity for innovation. She learned non-visual techniques for everything from dancing salsa to handling an electric saw. She developed a text-to-braille communication system that created an exciting new way to connect with people. Haben pioneered her way through obstacles, graduated from Harvard Law, and now uses her talents to advocate for people with disabilities.   Haben takes readers through a thrilling game of blind hide-and-seek in Louisiana, a treacherous climb up an iceberg in Alaska, and a magical moment with President Obama at The White House. Warm, funny, thoughtful, and uplifting, this captivating memoir is a testament to one woman's determination to find the keys to connection. p.p1 {{margin: 0.0px 0.0px 0.0px 0.0px; font: 12.0px 'Times New Roman'}} p.p2 {{margin: 0.0px 0.0px 0.0px 0.0px; font: 12.0px 'Times New Roman'; min-height: 15.0px}} ...Show more